<![if !vml]>
<![endif]><![if !mso]>

<![endif]>

Cel's

  Recipe *

    Box

<![if !vml]>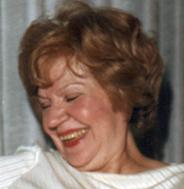 <![endif]>
<![if !vml]>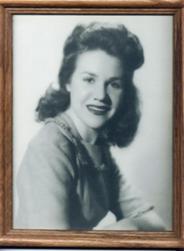 <![endif]>

 Cecelia McDonald

    About 1942

<![if !mso]>

<![endif]><![if !mso & !vml]> <![endif]><![if !vml]>

<![endif]>

Caption goes here.

<![if !vml]>

<![endif]><![if !mso]> <![endif]><![if !mso & !vml]> <![endif]><![if !vml]>

<![endif]><![if !vml]>

<![endif]>
In Loving Memory
ChefBilly celebrates the life of his late Mom with some favorites from her private collection known as "Cel's Recipe Box."  "From the time I was a toddler, I saw Mom pull her aging, hand-written recipe cards from her little tin box and watched her work magic in the kitchen.  What would the magic produce?  A succulent casserole, sumptuous roast, scrumptious fried chicken?  Perhaps my Mom and her secret cards would make the best magic of all, a spectacular dessert!  Whatever the result, my family and I would benefit.  Nothing expressed my Mother's love like her cooking.
"Mom's box contained mostly old family recipes handed down to her from her Mother, older sisters, and a few close friends.  Some date as far back as the 1930s.  Some reflect her Polish heritage, others the increasing modernization of the American kitchen.  Though she spent a lifetime collecting, testing, and tasting recipes from books, newspapers and magazines, she usually returned to 'The Box' for the tried and true.
"The first recipe presented from Cel's Recipe Box was her favorite of favorites, recipe of recipes, Pineapple Upside-Down Cake.  As other recipes follow, and the anecdotes that accompany them, I can think of few more pleasant tributes to my kind and loving Mother."
                                      --ChefBilly
Here it is, a recipe that has become legendary in my family, "the stuff dreams are made of."  For Mom, a slice of this cake, slightly warm, with a generous dollop of whipped cream, was about as close to heaven as one could get in this world.  I think she was right!
This delicious recipe was handed down to my Mother from her older Sister, Helen, in the 1940s.  It is traditionally made in a heavy, 8-inch, cast iron skillet, 2 inches deep, but I have successfully used round or square cake pans of similar dimensions.  The main requirement is a pan that can be heated on the stovetop and then transferred to the oven.  But Mom was very particular about her pan, and had an ancient, heavy metal version that had been perfectly conditioned after years of use for non-stick performance.  When my Father borrowed it for his restaurant and lost it, it became the subject of some heated family "discussion" until he found a suitable replacement!
If you want to make sure the cake does not stick when you turn it out, do what I do and use a non-stick cake pan.